http://joe-ks.com is where I found all the pictures untill labeled differently.
Please enjoy them, I know I did!
I guess the only way to train a dog to ride a bike is make it want the cat hanging from it!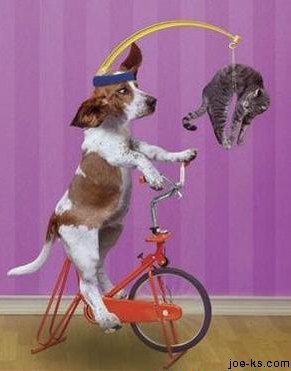 Hmmm... so is that how the new style dishwasher works?
These are pro's at being hot dogs!
Awww... hot dog training!
I wonder if they're dry yet...
Hmmm a dogs favorite treat!
Now this is a one-of-a-kind dog!