Ok, so my name is Kayla and I'm 12. My favorite color is purple. I am currently in middle school, 7th grade to be exact.
I made this website because I love rat-terriers. My inspiration (obviously) was Darla my family's Dog. I love singing and playing computer games, and watching TV and climbing my tree with my friends.
To contact me please fil out the form with any questions or comments exc.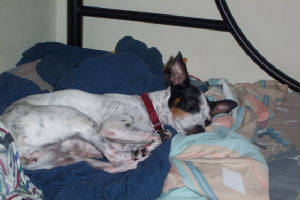 ęCopyright 2005 Kayla Hekimian-Williams